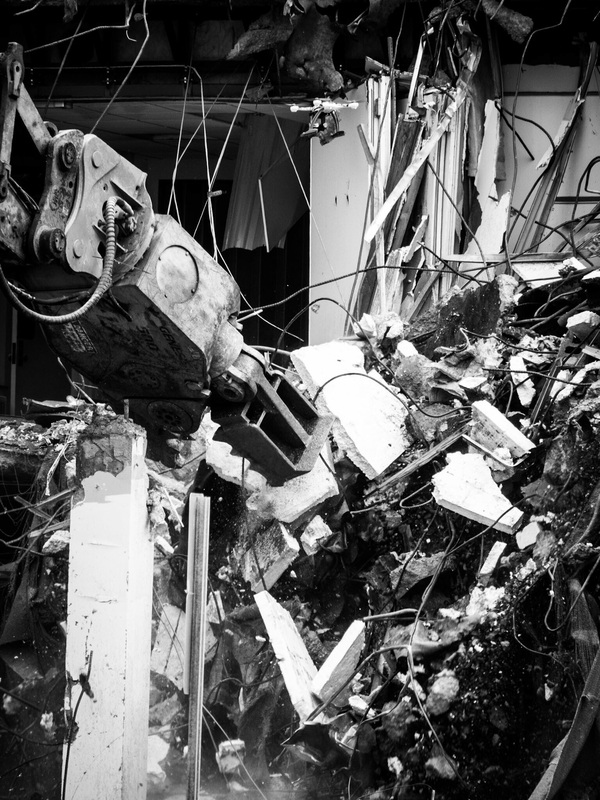 Note the drone in the upper middle portion of the frame. I believe that the construction company was using it to monitor the demolition progress.

As far as Lightroom Mobile's editing capabilities go, it's difficult to tell what impact your editing is having on the small screen of a tablet or phone. I think I will need to turn it down a notch or two once I feel like it has some pop.

What I'd really like to use it for is culling a batch of photos from the herd. I'm not sure my device can hold hundreds of photos in LM, but perhaps I can select some items quickly on my laptop before heading out, and perform a second round of cuts while at work. Then I can do some very basic edits to have everything ready when I get home to do some serious editing.

What do you think?